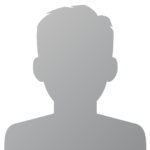 Manal Tamimi is a human rights defender from the village of Nabi Saleh, 20 km northwest of Ramallah on the Palestinian West Bank, presently occupied by Israel.
Manal holds an international law master degree from al Quds University.
She is a bord member of PSCC ( Popular Struggle Coordination Committee).
Since she was a teen aged she took a part leading the protest in her school during the first Intifada as a member of the student youth movement.
After 2008, after her village joined the popular resistance, she took a very import part as a femal leader and advocacy officer in her village, elected as a bord member in the PSC. She was a arrested three times according to different justifications, one of them was posting on Facebook about the occupation which was considered an incitement.
She also has been injured twice once with a live bullet by a sniper with a silencer which caused a fraction in her left leg.
Her husband also got arrested and injured many times due to his activism as a journalist who documents what happens in and around his village
Now her two sons Osama who is 22 and Muhammad 19 are in prison for participating the protests in their village.